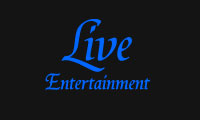 Categories




















New Acts


Artist Search
---
Irish Trad Bands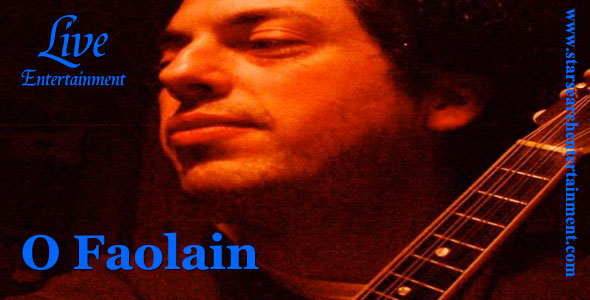 " FaolŠin
" FaolŠin is an Irish folk-musician who plays dance tunes (reels, jigs etc.) and sings old and new story-telling-songs. Heís also a multi-instrumentalist but specialises mainly in banjo, mandolin and guitar.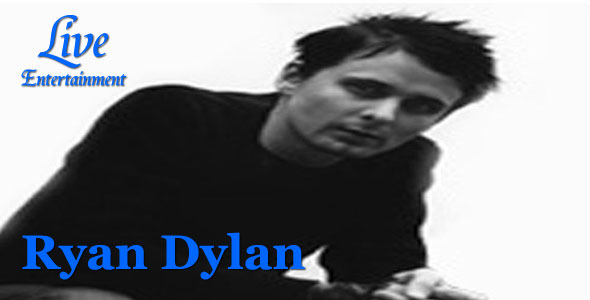 Ryan Dylan
Ryan has an extensive and diverse repetoire of great songs, built from his experiences of gigging with traditional, country and rock bands down through the years. Today, Ryan is a one man band, belting his heart out, aiming to strike a chord with every person and every musical taste in the crowd.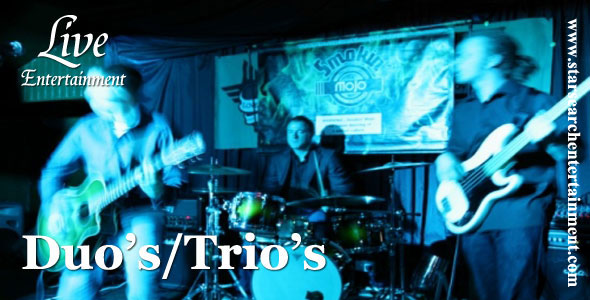 Pub/Lounge Duo's & Trio's
To ensure you get the best bands and the best price we have compilled a database of available acts from all over Ireland and the UK, we can arrange your weekly, monthly or yearly entertainment for your venue at no extra cost.
Showing Artists 1 To 12 Of 46
---
Cosmic Beats

Cosmic Beats is a fabulous two piece band with two female vocalists accompanied by guitars, drum box and tambourine. The duo also provide excellent shows with backing tracks. Performances consist of two hours of non-stop music covering a variety of pop and rock songs from the classic tunes of the fifties to modern day dance floor fillers.

Screefy

Andy and Kevin have been playing together for the past 5 years as a duo doing Local Pubs and events. We play a varied set covering all genres of Music including: Bob, Dylan, Lou Reed, Tom Waits, Tom Petty, Madness, Pink Floyd, The Cure, The Pogues, The Dubliners etc.

The Waxies

The Waxies... Men in Kilts...are probably Ireland's most loved band who are well known for their varied set and great banter.

Hazel Peters

Hazel has many years experience, from singing in the most intimate settings to large venues. She has traveled the world with her voice visiting countries like Africa, Sri Lanka, Spain & Great Britain.

Scarlett Avenue

With plenty years of gigging between them the lads joined together to bring all the pub classics with a modern twist to venues across the country. With great musicianship and 3 part harmonies to match these guys will have the place hopping from the word go!

Elysium

Elysium are a lively two piece acoustic pop/rock/folk act with a huge catalogue of songs covering everything from the 1960's to present day chart hits! With both female & male lead vocals we are guaranteed to have something for everyone!

The Bpms

The Guilty Treasures

The Guilty Treasures are a two piece acoustic act who have performed in Europe, Australia, USA and here at home in Ireland consistently over the past 10 years.

Deirdre Fox

Deirdre Fox is from Cavan originally. She moved abroad and began playing music in Paris in 1998. She worked as a singing waitress in the popular club 'The Hollywood Savoy' in 'La Bourse' area of Paris.

Suns Of Bees

Suns of Bees is an acoustic trio made up of Gary Dunne on vocals & guitar, Willow O'Brien on lead guitar and backing vox and Rory Clarke on cahon (drum box).

Lady Vegas

Lady Vegas wedding band Ireland are the culmination of musical talent spanning from the past two decades. The band have played nationwide and internationally at festivals in Germany, Spain and France.


Acoustic Jukebox

Acoustic Jukebox is an energetic young band with a great sound. The band offers entertainment that grabs attention and holds it throughout the entire night.
---
Showing Artists 1 To 12 Of 46