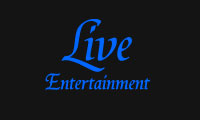 Categories


















New Acts


Artist Search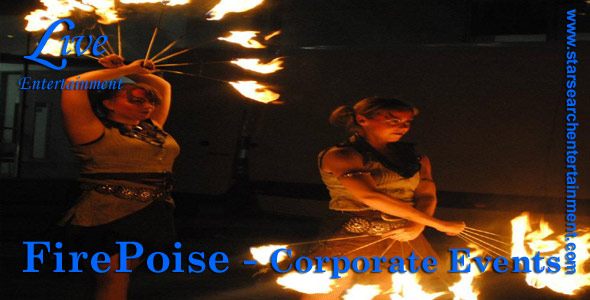 Corporate Fire Shows
We specialise in high-impact, breathtaking fire shows, creating incredible patterns and beautiful spirals of colour and light.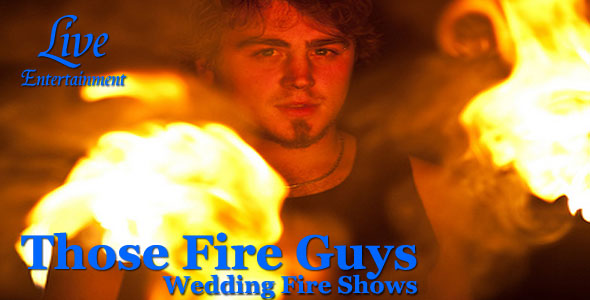 Those Fire Guys
Those Fire Guys provide an interactive, banter filled, fire blazing wedding show that really gets any group of people pumped for the dancing part of the wedding.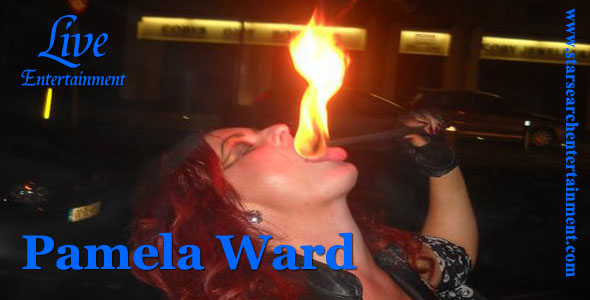 Pamela Ward
Pamela is a fire Breather, Podium Dancer and Promo Girl from Dublin.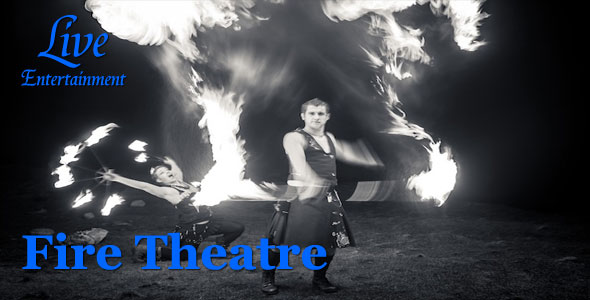 Fire Theatre
Realta produce high end walkabout, stage and site specific shows.
View More Fire Performers >>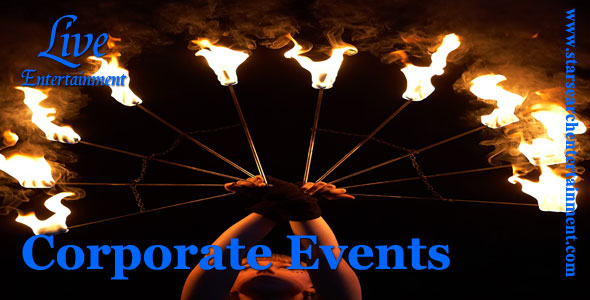 Corporate Entertainment

To ensure you get the best bands and the best price we have compiled a database of available acts from all over Ireland and the UK, we can arrange your weekly, monthly or yearly entertainment for your venue at no extra cost. We charge the entertainers not the venues, you deal directly with the artists cutting out agency fees altogether

If there is anything further you would like to discuss, or questions you'd like to ask, then we're only a phone call or email away. After all, that's what service is all about – isn't it?

Rest Assured, No matter what your preference for entertainment Live Entertainment provides the answer. We are dedicated to constant improvement in the performance and presentation of our Artistes, aiming always to deliver a Quality Service in an ever changing market place.

Whatever your requirements we can guarantee a fast, efficient service with highly qualified expert advice. In any event, whatever you decide, we hope your function is an outstanding SUCCESS!

Abba Elite is an authentic sounding, five piece tribute to Abba. They perform in full costumes, similar to the actual styles worn by the original Abba.

'Live Forever The Ultimate Oasis Tribute Band bring you a 2 hour show that see's them mimic every part of brit pops greatest band down to the finest detail, Playing all the classic hits such as''Stop crying your heart out'' ''Roll with it'' 'Wonderwall and ''Dont look back in anger'' to also throwing in that old album track or B-side that fans will all know and love.

Ireland's premier tribute to the Supergroup Fleetwood Mac, bring you on a magical musical journey from the Peter Green blues era to the multi-platinum selling Anglo/American band that still tour today.

The 'JP MAC Johnny Cash Tribute Show' has been hailed the greatest Johnny Cash Tribute act in Ireland by fans, club owners and promoters alike, with a fantastic live energetic five-piece band that has been playing in clubs, festivals, hotels and theatres throughout the north and the south of Ireland for the past 4 years.

Whether you're a die hard Dylan fan from the start, or a new fan, you won't want to miss this superb authentic Bob Dylan tribute band.

Featuring musicians of the highest standard, this seven piece highly professional outfit authentically recreate and interpret the music, poetry and songs of one of the greatest artists of our time.

Kimberley Dayle as Lady Gaga has toured the world and gained international acclaim as the #1 Lady Gaga Tribute. Recognised worldwide for her incredible accuracy and attention to detail, this thrilling and unforgettable show with 100% live vocals and piano will leave all little monsters Speechless!

Featured Specialist Acts

The Mighty Ghosts Of Erin

Origin: Kildare
Genre: Irish Ballads, Trad, Folk
Members: 3-4
The Ghosts of Erin are a blend of the finest-tuned musicians in the Irish folk/ballad/traditional scene.
More Details . .

Ian Faulkner

Origin: Dublin
Genre: Classical
Members: 1
If you are looking for a versatile pianist, then they don't come much better than Ian. Playing for almost 30 years, he is a pianist for all occasions.
More Details . .

Corporate Fire Shows

Origin: Belfast
Genre: Fire
Members: 1-6
We specialise in high-impact, breathtaking fire shows, creating incredible patterns and beautiful spirals of colour and light.
More Details . .

Irish Dancers

Origin: Dublin
Genre: Irish Dancing
Members: Up to 50
We specialise in top quality Irish entertainment in the art form of traditional and modern Irish Dance.
More Details . .

Brian O'Connell

Origin: Dublin
Genre: stiltwalker, unicyclist, juggler or balloon modell
Members: 1
Brian is an all round, well seasoned performer. Performing professionally since 2006, he has wowed audiences all over Ireland, Europe and America.
More Details . .

Jayo

Origin: Dublin
Genre: Latin
Members: 1
Nicaraguan Guitarist and Singer that perform in any kind of events. Jayro have had extensive experience playing with different bands in Nicaragua and now in Ireland.
More Details . .

Latin Express

Origin: Dublin
Genre: Salsa, Latin, Jazz
Members: from 4 - 12
The band was formed in 1995, the year in which "SALSA" began to take shape in Ireland and by the most important exponent of Latin Music in the country, Fidel Caiceo-Vásquez.
More Details . .

More Specialist Acts >>