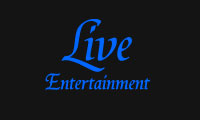 Categories












New Acts


Artist Search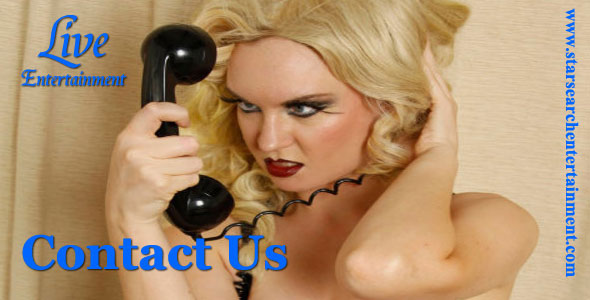 Email: services@starsearchentertainment.com
Tel: 086 066 2245

Facebook Us

Whatever your requirements we can guarantee a fast, efficient service with highly qualified expert advice. In any event, whatever you decide, we hope your function is an outstanding SUCCESS!

Whether it's a wedding dinner or drinks reception, Emiliano sets the good mood and warms up the ambience, playing just the right selection of tunes, romantic ballads, rock and roll classics, traditional songs, pop hits and jazz standards, delivered with the touch of a truly skilled performer.

Alan is a pianist, and has been playing for 12 years. He is currently practising for his Grade 8 'Royal Irish Academy of Music' exams.

Robbie Taylor has been performing as a one man band for the last thirty years.

His career has taken him to the Far East, Europe, Ireland, Mauritius and Africa.

If you are looking for a versatile pianist, then they don't come much better than Ian. Playing for almost 30 years, he is a pianist for all occasions.

Wil was born in Raheny, worked in branding and graphic design for 20 years, but his passion and hobby is performing and writing music.

Having performed to the likes of Rod Stewart, Bob Geldof, Natalie Imbruglia and Beverley Knight at some of the UK's most prestigious and established venues such as the Savoy and Dorchester Hotels in London, the Corinthian Club in Glasgow and Number 5 piano bar in Dublin, Michael can create the perfect atmostphere for any event or venue.

Featured Tribute Acts

wthmdgpi

Origin: Uk
Genre: rock pop
Members: 6
oWhPM9 uzlmyjrhpzdn, [url=http://sdodtobulznm.com/]sdodtobulznm[/url], [link=http://wohcmljjeyay.com/]wohcmljjeyay[/link], http://lxliaqooxymb.com/
More Details . .

Abba Elite

Origin: Dublin
Genre: 80's Pop
Members: 5
Abba Elite is an authentic sounding, five piece tribute to Abba. They perform in full costumes, similar to the actual styles worn by the original Abba.
More Details . .

Live Forever OasisTribute

Origin: Dublin
Genre: oasis 90's
Members: 5
'Live Forever The Ultimate Oasis Tribute Band bring you a 2 hour show that see's them mimic every part of brit pops greatest band down to the finest detail, Playing all the classic hits such as''Stop crying your heart out'' ''Roll with it'' 'Wonderwall and ''Dont look back in anger'' to also throwing in that old album track or B-side that fans will all know and love.
More Details . .

Mac Fleetwood

Origin: Dublin / Wicklow
Genre: 80.s, 90;s
Members: 6
Ireland's premier tribute to the Supergroup Fleetwood Mac, bring you on a magical musical journey from the Peter Green blues era to the multi-platinum selling Anglo/American band that still tour today.
More Details . .

Johnny Cash & June Carter

Origin: Dublin
Genre: Country Rock
Members: 2-5
The 'JP MAC Johnny Cash Tribute Show' has been hailed the greatest Johnny Cash Tribute act in Ireland by fans, club owners and promoters alike, with a fantastic live energetic five-piece band that has been playing in clubs, festivals, hotels and theatres throughout the north and the south of Ireland for the past 4 years.
More Details . .

Love Minus Zero, Bob Dylan Tribute Band

Origin: Dublin / Wicklow
Genre: Genre: Rock ,Roots,Folk
Members: 7
Whether you're a die hard Dylan fan from the start, or a new fan, you won't want to miss this superb authentic Bob Dylan tribute band.

Featuring musicians of the highest standard, this seven piece highly professional outfit authentically recreate and interpret the music, poetry and songs of one of the greatest artists of our time.
More Details . .