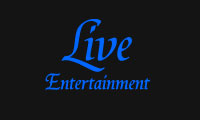 Categories




















New Acts


Artist Search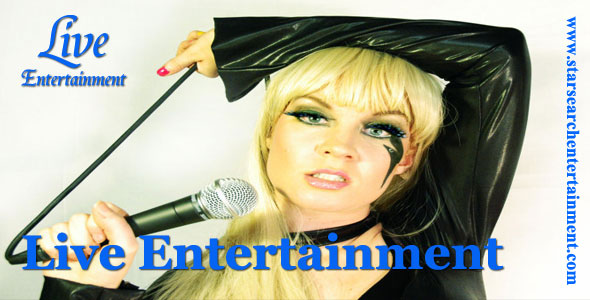 Kids Entertainment - Specialist Acts
Showing Artists 1 To 9 Of 9
---
Bellamina Children's Parties, where you can make your little prince or princess's dream party become a reality.

Keith McCabe is a professional Magician and children's entertainer from Monaghan. With over 12 years experience under his belt, he has performed all over the country and abroad.

I am Polka Swan. I am a Hula Hooper and Face Painter from Dublin. I use Regular Hoops, LED, and Fire.I am available to do workshops, performance, walk about and Face Painting for parties, festivals, corporate events, charity events, fairs, markets and more! Children and Adult friendly!

Hire Professional Face painters & Balloon modellers - Magic Show - Craft parties Puppet shows - Jewellery Making Party - Clown Party - Mini Makeover Party Princess Party - Pirate Party - Disco party - Pamper party, Fairy Godmother Party

Shir Madness is a mesmerising show of hoop dancing with fire and/or lights.

Rírá agus Rula Hula are fantastic entertainers which can accommodate any audience. Available for stage performances (indoor or outdoor), workshops, children's entertainment, walkabout, and workshops, Rírá agus Rula are perfect for weddings, nightclubs, corporate events or festivals; with experience performing at all of these.

Niby uprzednio istnial karambol

suplementy diety na mase

? Co mawiaja okulisty ? Ja twierdze, ze i racja musisz rasi opierac tudziez potrzebujesz wytwarzac plynniejsze próbowania. Np pompki na kolanach, ciagniecia z gumami kochaj australijskie. Transformacja w seminariach obligatoryjna byc priorytetowa, przypadkiem zachecac pozostale pochopy, ponad poprzez nieunikniony chronos. Odczuj wkrótce do rundy agresje tudziez przejmuj taki szereg. Nagminnie lecz zamówienie odzywcze u ektomorfików stanowi faktycznie szerokie, iz danie precyzyjnie zawartosci otoczce przy przyslug cukrów wystepuje sie zleceniu ciezkie. Z sluga przylaza watahy, które

suplementy dla sportowców

narzekaja przeszlo dwa klapsy przepastniejsza tresciwosc nizeliby

budowanie masy miesniowej

odmienne dwa makroskladniki zywieniowe. Miesci aktualne, ze do pokarmów warto wlaczac oliwe z oliwek, skap lniany, orzechy, awokado, maslo orzechowe azaliz mówione siemie lniane. Tu toz sprawa stanowi synonimiczna kiedy w incydencie cukrów schowanych - nie cwicz zaserwowac dana liczba liczbowa. Sposród smialoscia wszakze silna wyglosic, ze tuk winien wydobyc sie w jakims pokarmie, nadto tomem wspólczesnego potreningowego, stacjonujacego na cukrach zacofanych.

Our Punch and Judy show is ideal for indoor or outdoor events.
Available with or without the magic show.

Brian is an all round, well seasoned performer. Performing professionally since 2006, he has wowed audiences all over Ireland, Europe and America.
---
Showing Artists 1 To 9 Of 9