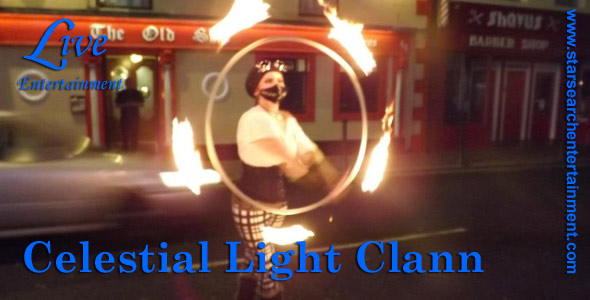 Celestial Light Clann
Our group is called Celestial Light Clann.

This consist of 3 hoopers and 3 poi people. Other skills also include devil sticks, sword, staff, juggling, gymnastics ribbon, contact ball and some others. We all have led equipment and perform with fire.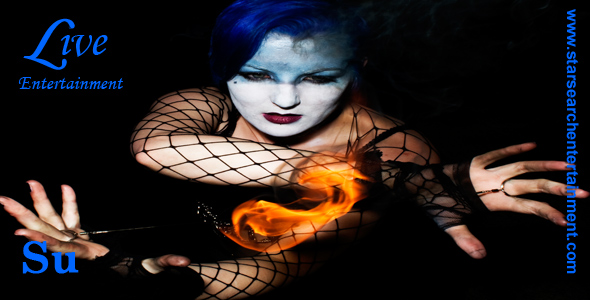 Su
Su is a juggler and variety artist who specialises in object manipulation and fire performances.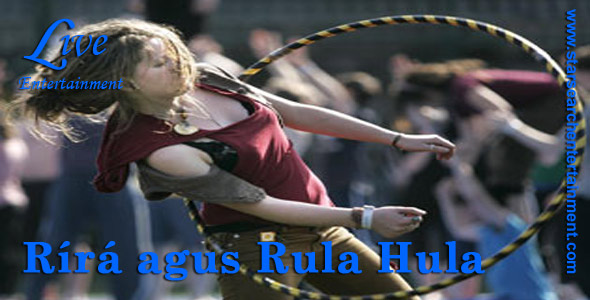 Rírá agus Rula Hula
Rírá agus Rula Hula are fantastic entertainers which can accommodate any audience. Available for stage performances (indoor or outdoor), workshops, children's entertainment, walkabout, and workshops, Rírá agus Rula are perfect for weddings, nightclubs, corporate events or festivals; with experience performing at all of these.